Bluffworks
A six year partnership in marketing, development, and design on Shopify Plus.
Bluffworks began with an idea — that the perfect pair of do-anything, do-everything kind of pants was sorely missing from the menswear marketplace. Launched through a hugely successful Kickstarter campaign in 2012, Bluffworks continued to expand upon that idea — evolving into a fully-realized line of men's and women's travel clothing and performance wear.

It was clear that Bluffworks needed a custom solution in order to realize the complexity of their product options and fulfillment logic. Through an enduring partnership with the founding team, Hidden Gears has provided UX-focused custom coding and optimization, with ongoing marketing and product support tailored to the evolving needs of this fast-growing brand.
Thank goodness you've made a deep connection with the brand. We'd be nowhere close to where we are without you, and I'm grateful for all the ways you make it go. Thanks again. You guys are the best.
Design & Development
Bridging the gap in UX/UI and product positioning with a brand-focused approach, our work on the Bluffworks website converged key features intended to grow new acquisition and deepen brand loyalty with current customers.
With an existing site in place, and no room to grow the product line, Hidden Gears evolved the design language of the site, rebuilding the product logic framework from scratch on Shopify Plus. This facilitated the custom implementation of tailor-made product pages, visual merchandising for collections, landing pages, and an extensible lifestyle blog.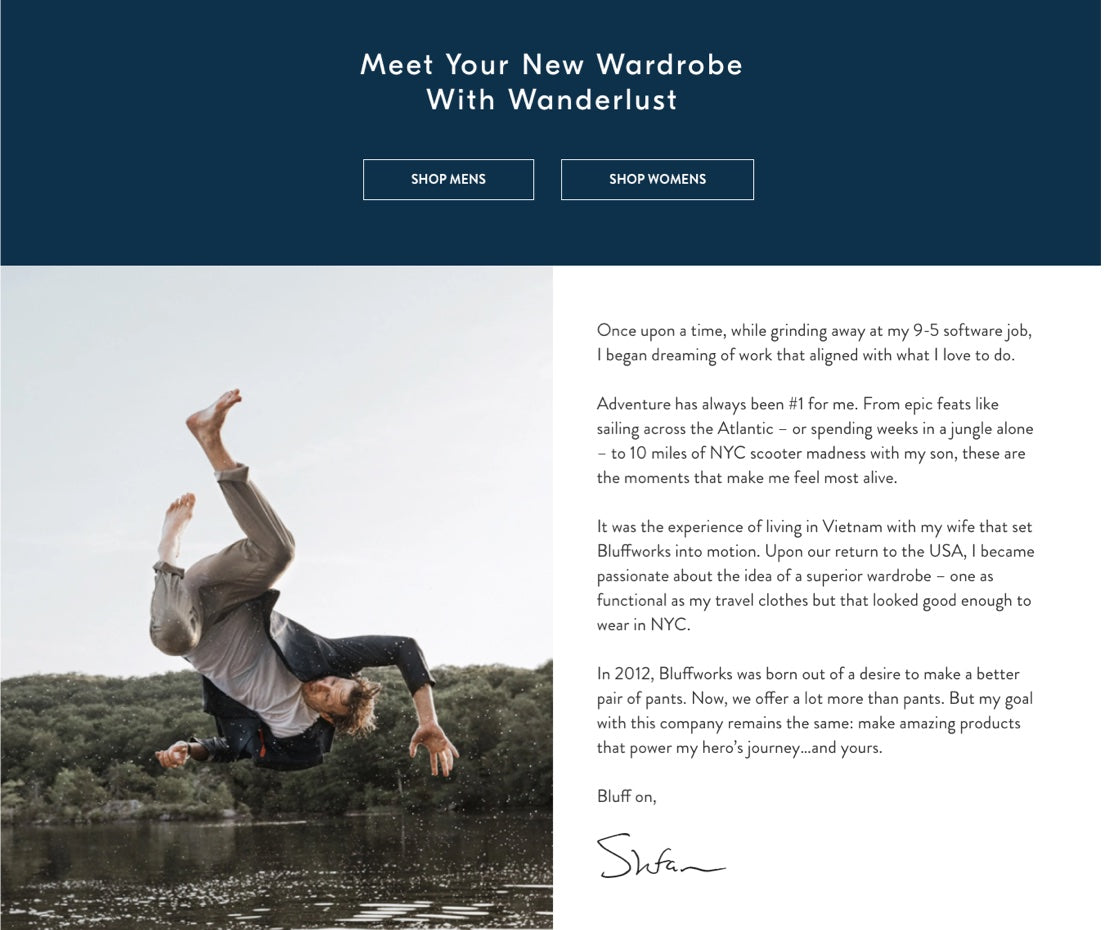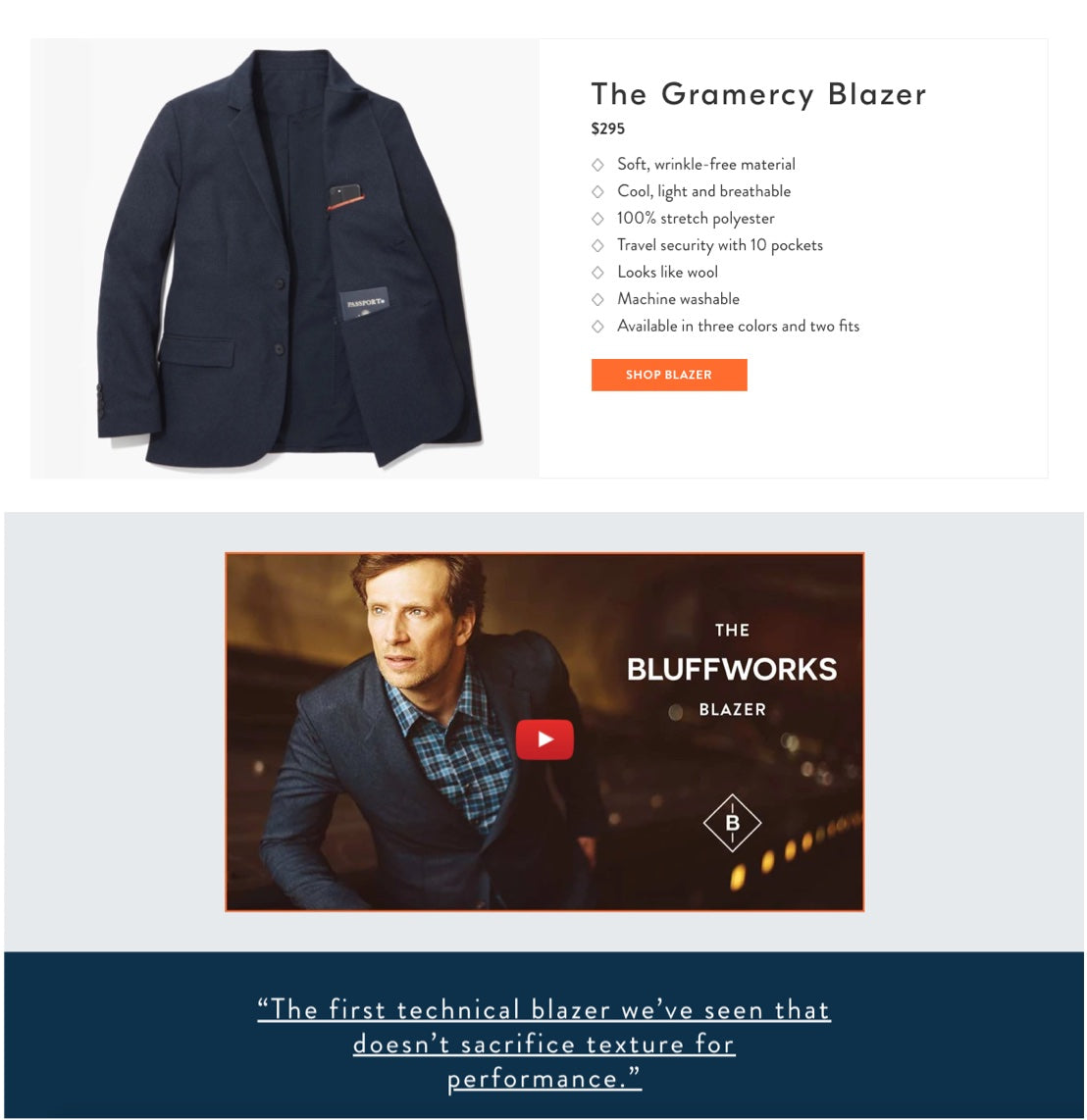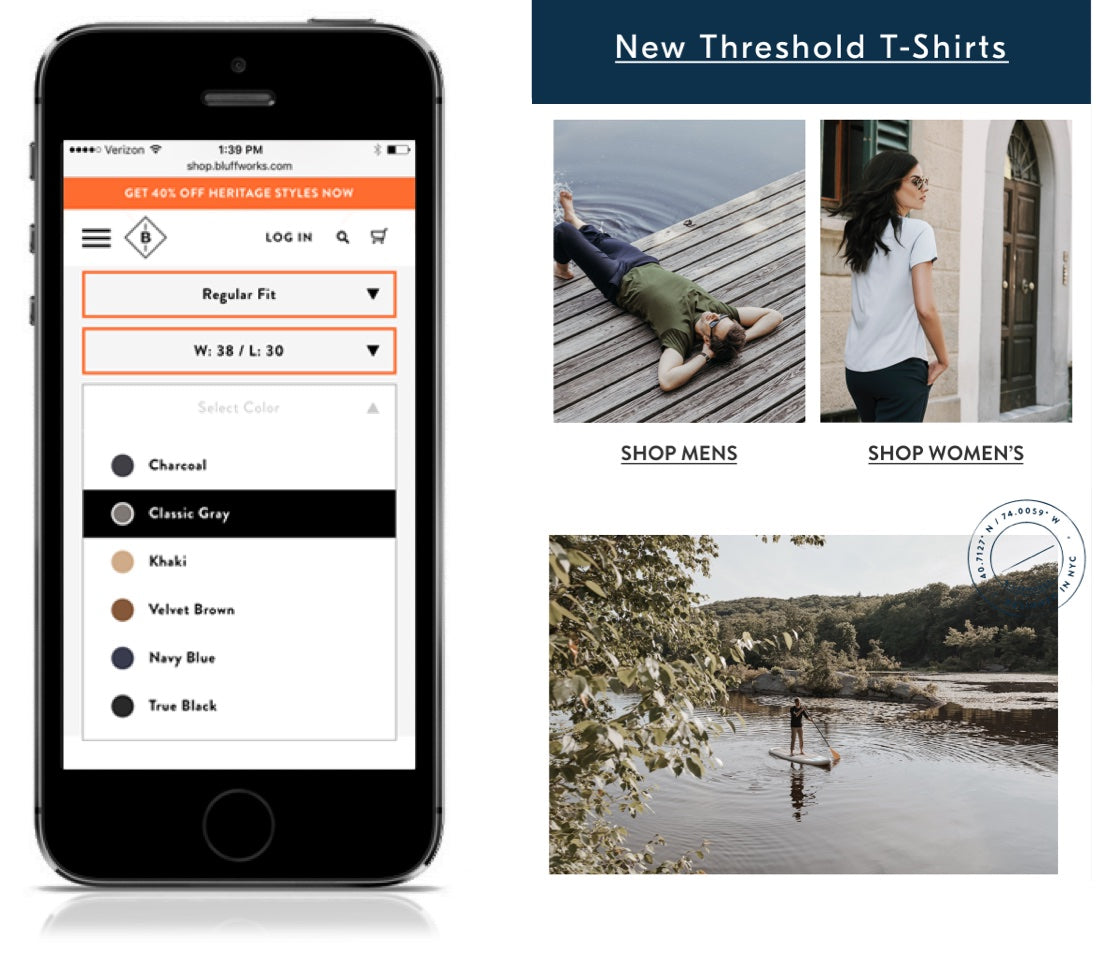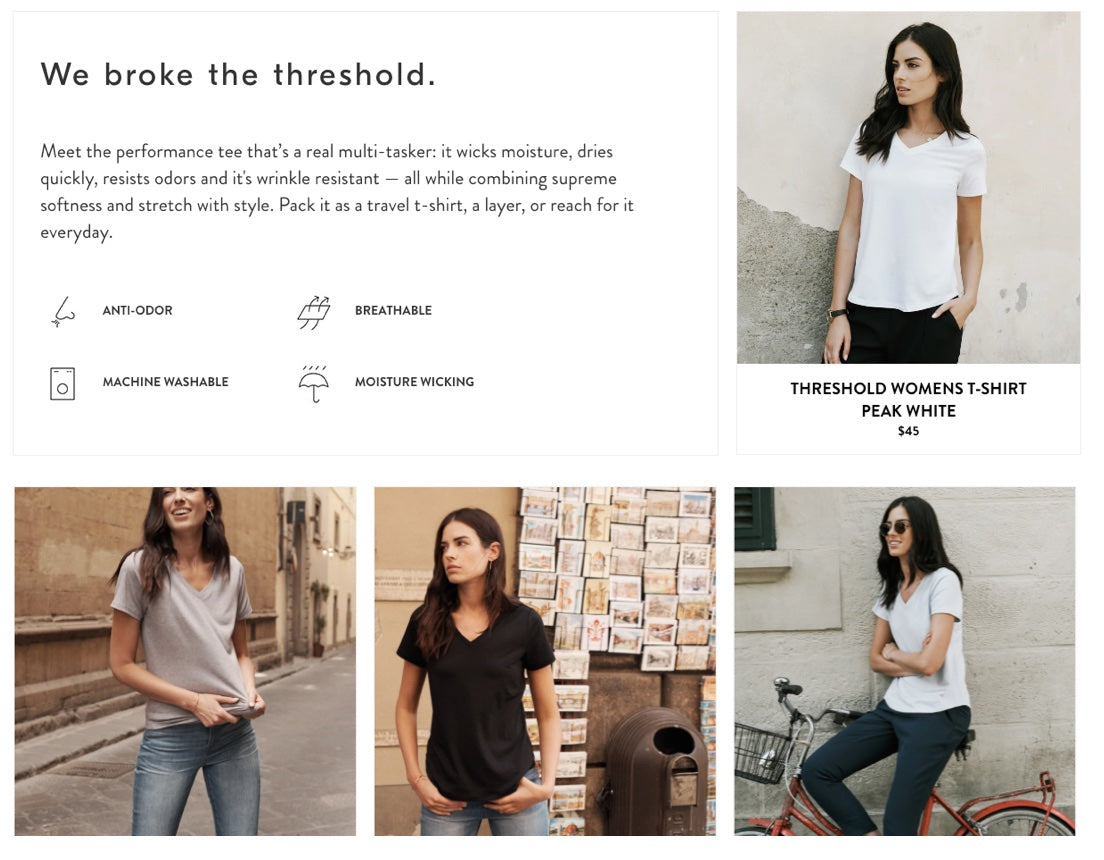 SEO
As a quickly-growing startup, Bluffworks could not rely solely on paid campaigns to acquire new customers. Looking to a low-cost, high-impact method with future dividends, we relied on the distinctive brand voice of the founder in building out SEO optimized content. Identifying brand-adjacent topics such as travel, packing, and minimalist wardrobes, our teams worked in tandem to achieve qualified organic traction and authority in larger, high volume, highly competitive verticals.
In the last three years of ongoing optimization, organic traction and sales have continued to climb year over year, with organic traffic increasing 3.25x overall, and revenue increasing 4.2x. Organic search has frequently lead in revenue by channel — indicating a solid strategy in matching interests, optimized keywords and the intended audiences.
1st year of optimization (vs. previous)
2nd year of optimization (vs. previous)
3rd year of optimization (vs. previous)
Digital Advertising
After laying the foundation for organic traction and growth, cost-effective paid marketing strategies became a key factor in expanding reach. Staying true to the brand's emerging identity as an authority on travel and performance wear, paid initiatives were launched across multiple online channels (Google Ads, YouTube, Facebook / Instagram, Microsoft Ads), targeting new customers and those unfamiliar with the brand.
A key aspect in the success of these campaigns, our methods identified related audiences and interests to the core loyal fanbase, prioritizing authenticity in brand messaging and positioning. In the past few years of continuous ad management, paid initiatives have driven explosive growth in new acquisition, maintaining a baseline average 3.2 to 1 ROAS across platforms and channels — matching with qualified customers and forging new connections with the brand.
1st year of management (vs. previous)
2nd year of management (vs. previous)
3rd year of management (vs. previous)